<![CDATA[
College education is considered as an imperative for a successful career and a comfortable income, nowadays. However, acquiring a college degree requires an enormous investment. But, augmenting tuition fees are another reason that makes people compelled to skip college and venture into their practical life, without any advanced form of education. Here, we will take a look at some of the most successful college dropouts of all-time. So, let's get started with our list of 10 billionaires who are college dropouts. All of these billionaires are entrepreneurswho started from scratch, proving that college education is not necessary for your bright future if you have an outstanding business plan. See the billionaire business tycoons who are college dropouts:
10. Ted Turner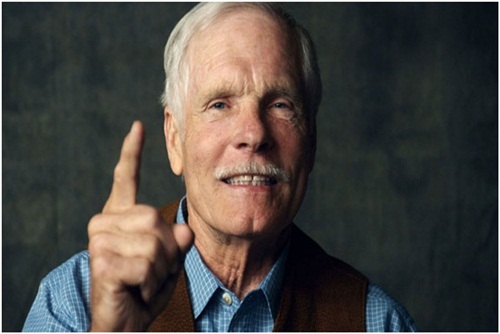 Ted Turner is a well-known media mogul. Originating from Ohio, Tuner ranks among business tycoons who are college dropouts. He attended private school in Chattanooga, Tennessee, and was later enrolled at the Brown University. He was expelled before he could receive his diploma in Economics. After being expelled, Ted joined his father's advertising agency. A few years later, he started investing his wealth in buying radio stations. After a short time span, he started making profits from these radio stations. Ted Turner launched Turner Broadcasting System(TBS) in 1976 and launched CNN as the first 24-hour news channel later in 1980. Ted Turner's net worth is $2.2 billion as of June 2015 and is ranked tenth on our list
9. Jack Dorsey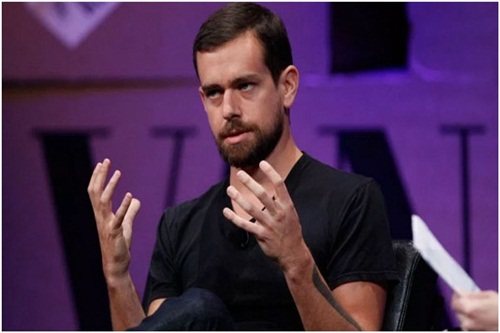 Jack Dorsey was a tech savvy from a very young age. After enrolling at theMissouri University of Science & Technology, he was soon transferred to New York University. However, he was dropped out of there due to some unknown reasons. He then started an Oklahoma-based company which dispatched vehicles through online instant messaging, which led to one of the greatest innovations in the field of IT. Jack Dorsey is one of the youngest entrepreneurs on this list. As of December 2015, Jack Dorsey's total net worth is $2.3 billion and is ranked ninth on this list.
8. Elizabeth Holmes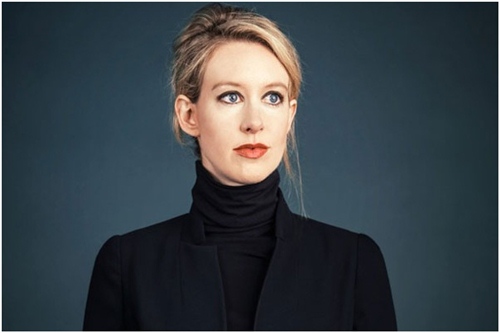 Elizabeth Holmes is not just one of the most successful businesswomen but one of those business tycoons who are college dropouts. She is the founder & CEO of Theranos, which was founded in 2003 as a blood test company. Theranos introduced the innovative device, named Edison. It uses finger sticks to obtain blood samples, rather than venipuncture. Theranos is currently one of the best medical laboratory corporations. Elizabeth Holmes was initially enrolled at Stanford University, but she decided to drop out a semester later after founding Theranos. Elizabeth Holmes' net worth is over $4.5 billion as of yet.
7. Ralph Lauren

Ralph Lauren is a renowned fashion designer, and the owner of Ralph Lauren Corporation, which offers high-quality apparel, and is known worldwide. Ralph Lauren graduated from DeWitt Clinton High School and went to Baruch College to study Business. Whatsoever, he perceived it to be a waste of his time and dropped out of college after two years. He then went to pursue a military career in the U.S. Army for two years. He was greatly inspired by Hollywood stars, taking up a passion for fashion designing. He served as a salesman for a tie company and soon started his company from scratch. After some time, he launched his own clothing store. Ralph Lauren is has a net worth of $7 billion.
6. Steve Jobs

Steve Jobs was the co-founder & CEO of Apple Inc. and played a significant role in the personal computer revolution along with Steve Wozniak. Steve Jobs had a love for electronics and technology at a young age. After graduating high school, he was enrolled at Reed College, Oregon. Due to expensive tuition fee, he decided to quit it after one semester as his adoptive parents were unable to afford his fee.
However, it didn't kill Steve's spirit for learning. Anyone tell can tell that since he is one of the business tycoons who are college dropouts.  After some time, Jobs, along with his friend, Wozniak laid the foundation of Apple Inc. that is known worldwide for advanced technological gadgets and innovations. Steve Jobs' total net worth is almost $8.3 billion.
5. Michael Dell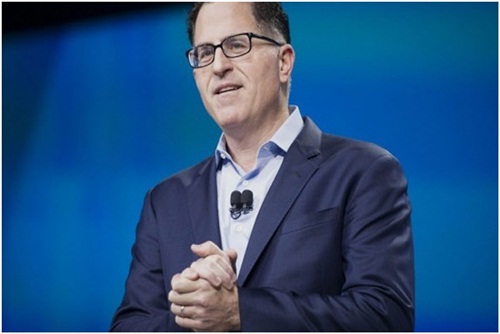 Michael Dell was a gifted learner from a very young age. His intelligence was evident since his early education. He also took the test of high school equivalency diploma at a very early age as he was quite anxious to start working and earning money. Dell had a brilliant business-oriented mind, and he invested his earnings from part-time jobs into stocks and made a decent amount of profit out of it. Michael Dell dropped out of the University of Texas during his first year and started his own business of selling upgrade kits for PCs, which was later called Dell Incorporated. Michael Dell is the founder & CEO of Dell Inc. and is ranked fifth on our list. Michael Dell's total net worth is $19.4 billion, as of December 2015.
4. Sheldon Adelson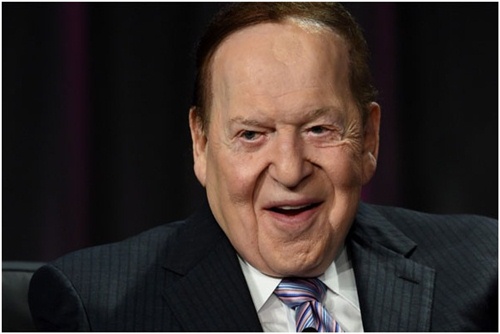 Sheldon Gary Adelson is a hotel magnate and a successful businessperson. Adelson was born in a humble family. His father was a taxi driver, and he started his newspaper stand when he was 12 years old, after borrowing $200 from his uncle for acquiring the license to sell newspapers in Boston. Thus, Adelson started entrepreneurship at a very early age. Adelson was blessed with an intermediary mindset and was easy to advance in his business career. He dropped out of City College of New York to pursue his career in entrepreneurship. He is currently the founder, chairman, and CEO of the Las Vegas Sands. Sheldon Adelson's total net worth is $25.8 billion, as of November 2015. Adelson came fourth in our list of business tycoons who are college dropouts.
3. Mark Zuckerberg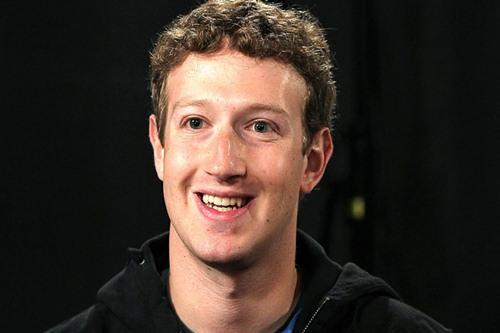 Mark Zuckerberg is the youngest billionaire in this list and ranks third among business tycoons who are college dropouts. He is a widely known successful entrepreneur in the IT field. He started working part-time as a freelance programmer before he began attending Harvard University. In 2002, he started Facebook while he was studying at Harvard. Later, he dropped out of Harvard University during his second year. Facebook achieved great prominence in 2006, and currently maintains a user base of over 500 million people. Mark Zuckerberg's total net worth is $33.3 billion and is ranked third on this list.
2. Larry Ellison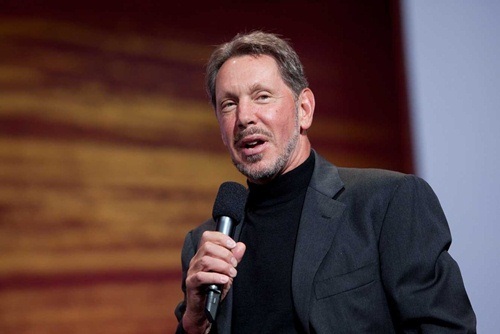 Larry Ellison was raised by his adoptive parents since a very young age. After graduating high school, Ellison was enrolled at the University of Illinois. However, he missed his final exams when his mother passed away. After that, he attended the University of Chicago for one year and decided to drop out and move to California. Ellison took over a project to develop databases for Federal Government and succeeded after a hard work of ten years. He is the founder & CEO of Oracle, which is one of the largest database companies known internationally. Ellison is ranked second, and his net worth is $43 billion.
1. Bill Gates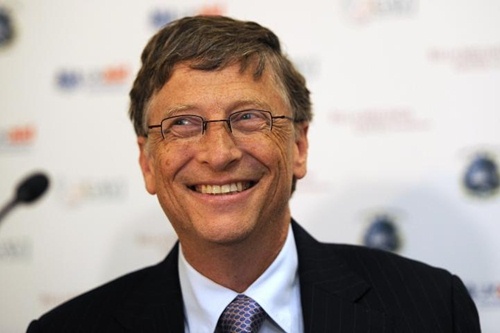 Bill Gates is the most successful billionaire who was a college dropout. He admired computers from his childhood and was greatly interested in the arena of computers. The concept of computers was quite new at that time. Gates was highly determined from a very young age to learn about computers and work in this field. He was enrolled at Harvard University and became friends with Paul Allen and Steve Ballmer during this period.
After Bill Gates was dropped out of Harvard, he along with Steve Allen and Steve Ballmer, launched Microsoft. Later, the Windows OS was developed by Microsoft, which made the Personal Computers mainstream and more accessible. Windows is the most used OS in the Personal Computers, as of today.
10 Billionaire Business Tycoons Who Are College Dropouts
Bill Gates
Larry Ellison
Mark Zuckerberg
Sheldon Adelson
Michael Dell
Steve Jobs
Ralph Lauren
Elizabeth Holmes
]]>