These are the 20 highest-paid athletes in the world: The World's Highest Paid Athletes 2017.  On Wednesday Forbes released it's list of the 100 highest-paid athletes in the world.
Real Madrid star Cristiano Ronaldo tops the list for the second year in a row, taking in an impressive $93 million in salary and endorsements.
Basketball was the most well-represented sport on the list, taking 32 of the top 100 spots, with LeBron James coming in at number two overall while reportedly earning $31.2 million in salary and $55 million in endorsements.
Andrew Luck is the highest ranking of the 15 football players listed, tied for the sixth spot overall with Rory McIlroy after earning $50 million over the past 12 months. Luck's total was bolstered by the $32 million dollar signing bonus he received from the Colts last summer.
Serena Williams was the only woman to make the ranking, placing 51st after earning a combined $27 million in winnings and endorsements.
You can see the top 20 listed below, and check out the list in its entirety here.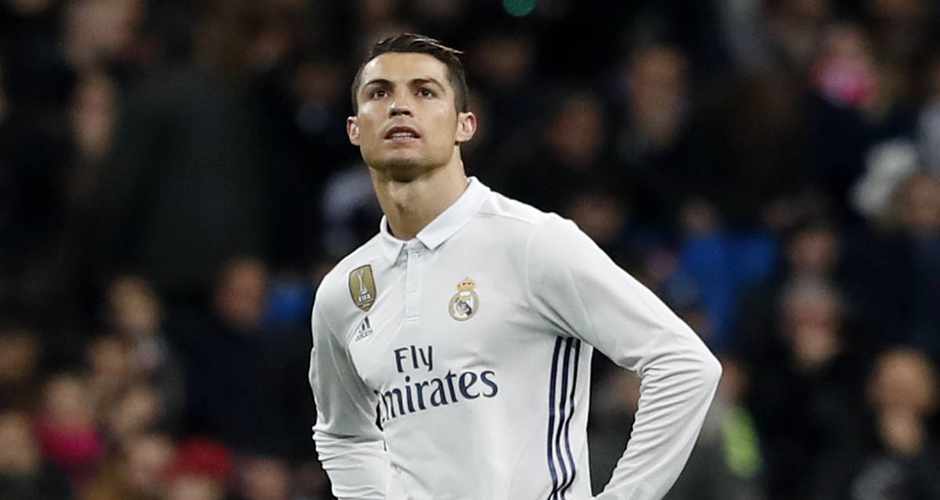 Cristiano Ronaldo (soccer) — $93 million
LeBron James (basketball) — $86.2 million
Lionel Messi (soccer) — $80 million
Roger Federer (tennis) — $64 million
Kevin Durant (basketball) — $60.6 million
Andrew Luck (football) — $50 million
Rory McIlroy (golf) — $50 million
Stephen Curry (basketball) — $47.3 million
James Harden (basketball) — $46.6 million
Lewis Hamilton (auto racing) — $46 million
Drew Brees (football) — $45.3 million
Phil Mickelson (golf) — $43.5 million
Russell Westbrook (basketball) — $38.6 million
Sebastian Vettel (auto racing) — $38.5 million
Damian Lillard (basketball) — $38.4 million
Novak Djokovic (tennis) — $37.6 million
Tiger Woods (golf) — $37.1 million
Neymar (soccer) — $37 million
Dwyane Wade (basketball) — $36.2 million
Fernando Alonso (auto racing) — $36 million