OLX Nigeria is the well known online store where Nigerians trade used goods. As with all services, it has had its fair share of applause and criticism but after 11 years, OLX Nigeria seems to be in it for the long haul.
OLX is an internet company based in New York City and Buenos Aires, Argentina. The OLX website hosts free user-generated classified advertisements for urban communities around the world. To make that easier to understand, OLX provides a platform (similar to eBay) where people can purchase and sell goods over the internet.
See Also: Why You Should Trade On Tonaton And How To Sign Up For Free
OLX was founded in Buenos Aires and New York in 2006, since then, it has grown to 1,200 employees and now operates in 40 countries. OLX Ghana and OLX Nigeria were some of the results of the company's continued expansion and in the two countries, Nigeria and Ghana, the service site is known by most internet savvy individuals.
For the middle class, trading in used goods has always been one way to continue to keep head above water. Instead of being bogged down with materials that are no longer needed, an individual can sell it off to make some money to divert elsewhere. likewise, other individuals who may not have the capacity to but a brand new product can pick up a used one that will do for their current requirements.
With an online shopping site like OLX Nigeria, people can sit at a computer, browse through available goods that interest them, select what they want, obtain the vendor information, contact the vendor, discuss terms of trade, buy and receive the product. On the other hand, you can also decide to sell any item you wish to sell with a wider reach to potential customers.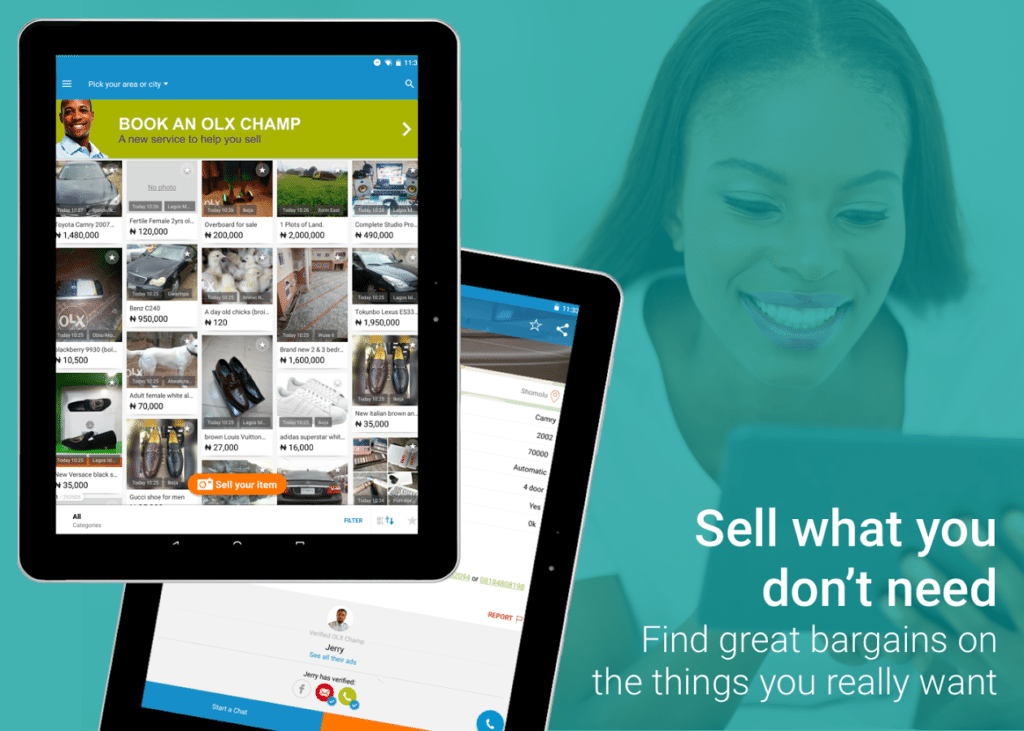 OLX currently records over 37 billion page views, 54 million listings, and 8.5 million transactions per month. It is the largest marketplace in India, Poland, and, as of last year, Brazil.
The international company is funded by U.S. venture firms including Bessemer Ventures and General Catalyst Partners, OLX sold a majority stake to the African conglomerate Naspers in 2010.
The payments for the transactions done on OLX are conducted offline, which has allowed OLX to avoid dealing with legacy payment infrastructure in each market it enters.
See Also: Navigating Karpower Online Comprehensive Inventory Dashboard
OLX Nigeria has won two prestigious awards in its field; The Beacon of ICT Award for the best-classified advert website of the year (2016) and the Nigeria Technology Awards for Best Ads website of the year (2015).
OLX Founder
Alec Oxenford is the founder of the classifieds company that is OLX. He began his company in the biggest available market; India and did not launch anything in his home country, Argentina, until four and a half years later.
He believes OLX helps people progress in life by acting as a "wealth creator" in emerging markets, where users can easily monetize their possessions by selling them to each other. Alec Oxenford was able to take his business far by investing heavily in television advertising.
How To Post An Ad On OLX Nigeria
REGISTRATION
You must register for an OLX account by providing your basic contact information. If you don't have an account, create one!
SUBMIT AN AD
Click on the "Sell your item" button
TITLE
Post an attractive title and include the name of the item. Avoid characters like %, #,! , @, Etc. and CAPITAL LETTERS
GOOD DESCRIPTION
Be very descriptive and concise with the item you're selling. Remember: a great description attracts more buyers to your ad.
GOOD PICTURE
Upload clear and actual pictures of the product (Pictures from the internet are prohibited). Remember great pictures get 5 times more views!
REASONABLE PRICE
Avoid punctuation marks when inputting the figures. When you add commas, the price comes up incorrectly.
Posting Rules On OLX Nigeria
All Ads must be uploaded with image(s) except for the jobs and services categories
All Ads must be free of watermarked images
All Ads must have valid phone numbers and email addresses
All products and services must be located in Nigeria
All items and products considered to be illegal are prohibited. See list of Prohibited Items
Multi Level Marketing jobs are prohibited.
Content of the ads must be clear and not offensive
All items must be posted separately except for sets e.g shoe and bag set, dining set e.t.c
Description of an ad must be clear and concise
Ads must not include links to third party websites
Duplicate adverts are prohibited
Ads seeking for friendship, relationship or donations are not allowed.