Indian Temple Hairs: 5 Shuddering Facts You Didn't Know About Hair Extension Business Indian Temple Hairs – It is no news that India is seriously investing in the hair business. Indians are known for their waist long silky hair.
Across the world human hairs are ordered from India because of their quality. Some may also argue that the Chinese hairs are the best. Either way, both countries are widely known for the trending human hair extensions.
Report says that Africa, Europe ans the US are major clients of the Indian hair.
Before the human hair craze, the artificial hair extensions and wigs were made from hand made fibres from wool or animal hairs (horses or buffalos)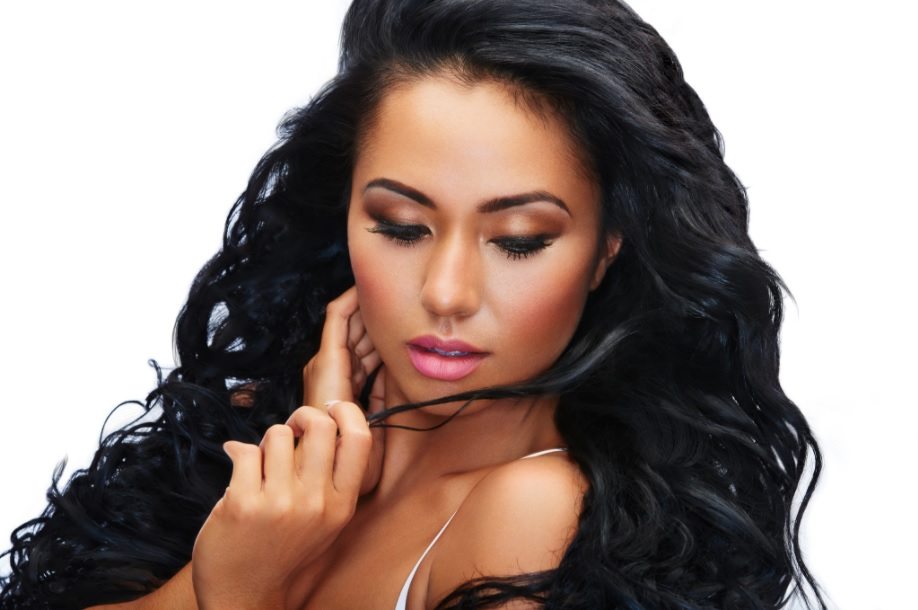 For series of advantages like durability, tangle-free, natural blend with the hair, and styling versatility, the human hair is often preferred over the synthetic hair weaves and wigs.
While you may have heard or read some things about the origin of the Indian human hair business; there are some other shuddering facts you didn't know.
1. The Hair Belongs To Indian Gods
Indians recognize and practice a ritual of devotion which demands the shaving off of the hair. The hairs are often seen as traditional offerings to their deities in exchange for wealth, good health and other favors.
Hundreds of pilgrims at Indian temples take turns waiting for their hairs to be shaved.
For a temple like Thiruthani Murugan, the pilgrims, often women and children will have to climb 365 steps to reach the shrine.
After that a yellow paste of tumeric powder is applied on their scalp; then follows prayer offerings. This ritual is open all year round for interested persons.
The Tirupati Temple is visited by about 20 million annual Pilgrims.
See Also: Afro-Gold Mine: Ladies Spend Over $7 Billion On Hair Care
2. The Indian Temple Is Sustained With The Profits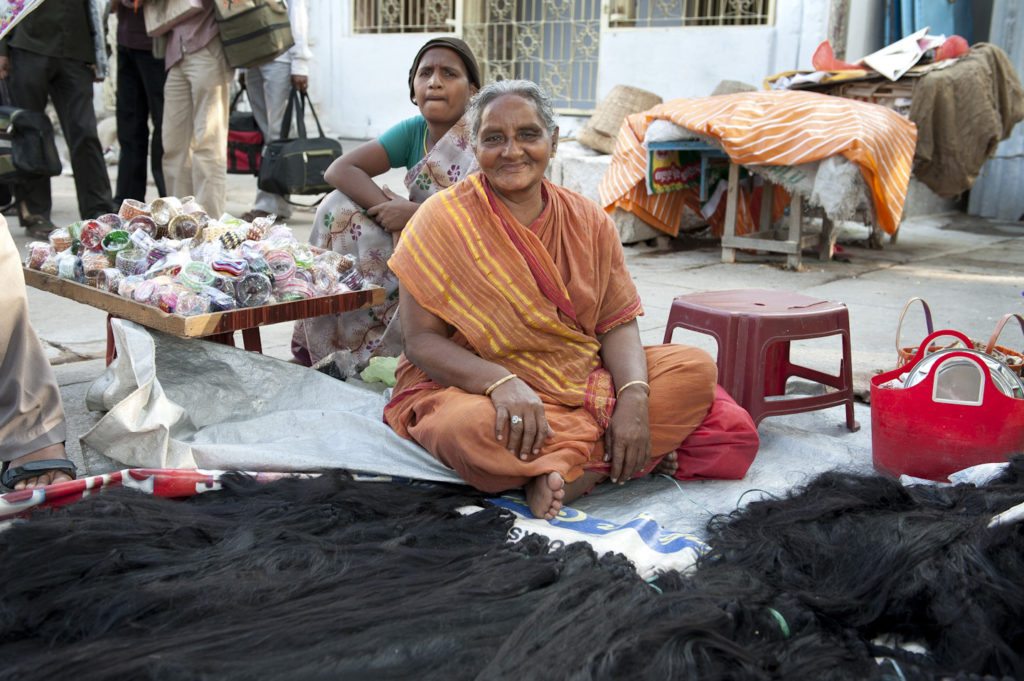 While the hair shaving was a religious act the end point of the hairs is financially lucrative. Some Indian temple attendants sell these hairs to interested hair merchants and fashion industries. What is made from the sold temple hairs is then used for the maintenance of these temples.
In one year the Indian temple hairs generate an annual revenue worth over $300 million for both temples and exporters.
3. Bought For Pennies, Sold For A Fortune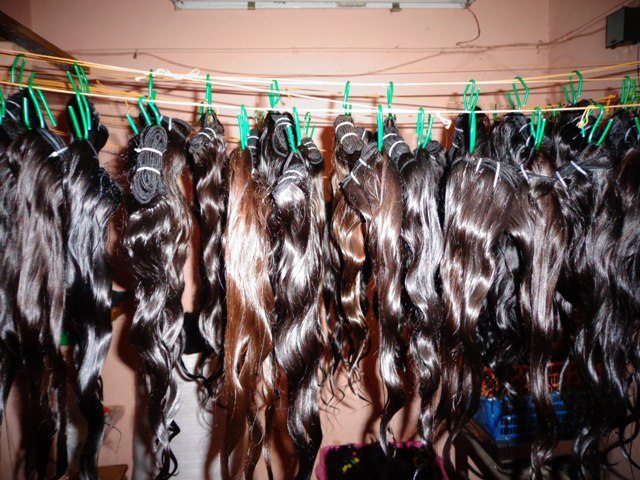 Perhaps we can put the blame on ignorance as the buyers spend an insignificant amount compared to the future cost price when it is processed into fine soft and silky hair extensions.
With the popularity of the human hair the temple costs have increased, still it does not come close to the thousands of pounds they will be sold for across the world.
A 2008 report revealed that British women spend about £65 million a year on hair extensions.
Outside the Indian hair sacrificing ritual, hair marchants scout for personal clients. The price tag on these cut hairs depend on the length. The ones shaved directly from the scalp are more expensive than mid length or comb waste hairs.
4. Dead People May Have Been Robbed Of Their Hair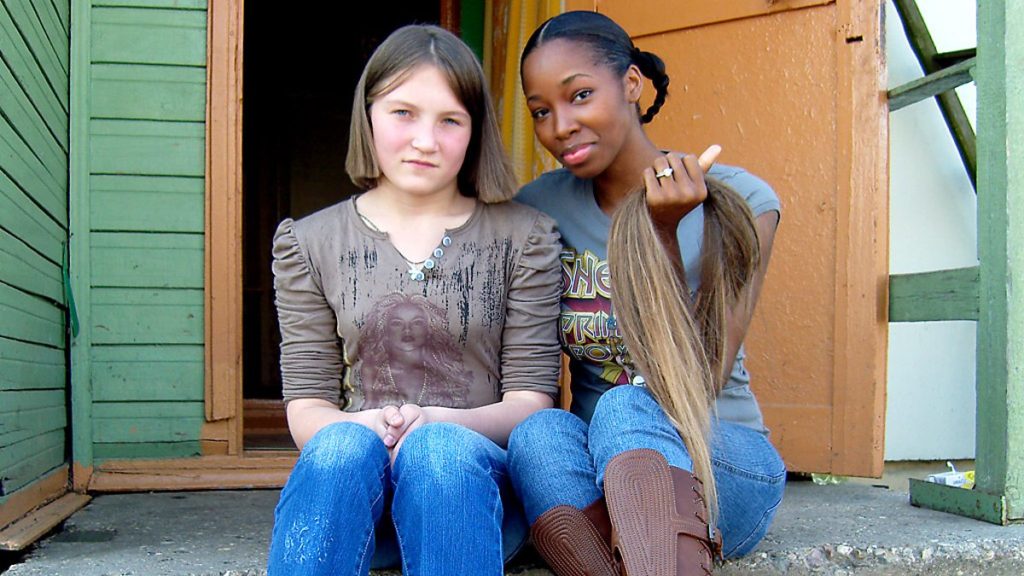 An American based South African model and singer, Jamelia, in her BBC investigation into the human hair business discovered so many awkward facts about human hair extensions.
In the course of her investigation, she found that it was likely though uncertain that people may go as far as shaving the hairs of dead people without due authorization.
Some supplies have been found scouting through refuse dumps in search of hair pulled out of hair combs and brushes
See Also: Where Your Weave/Extension Comes From- Not Brazil Or Malaysia
5. Indian Women And Children Are Attacked & Forced To Shave Their Heads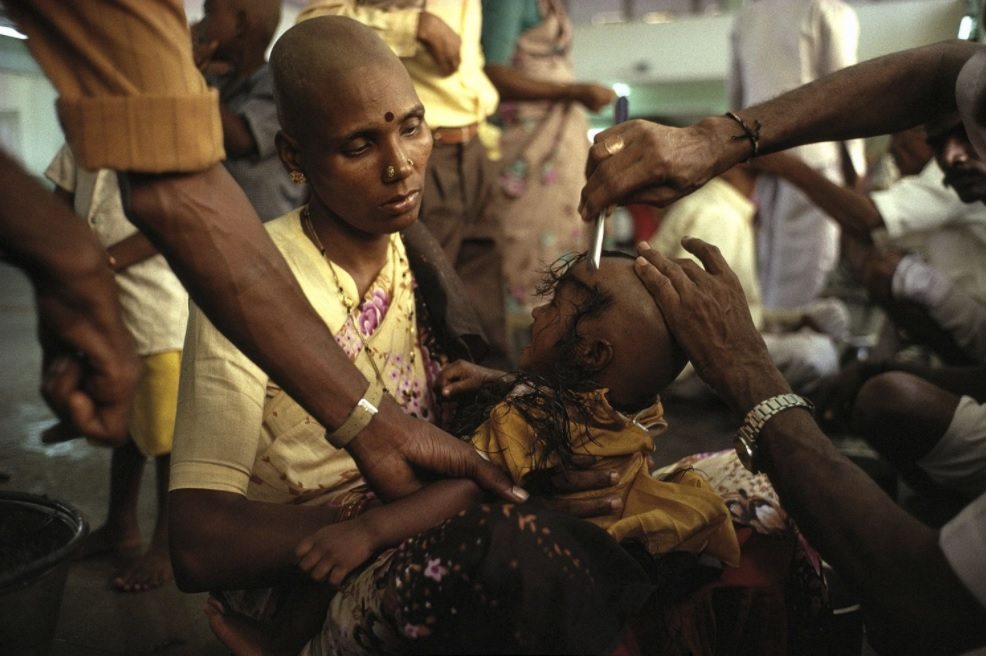 According to India's government official, EVKS Elangovan, the Indian Temple hairs produces only a quatre of the bulk that gets to the market.
'Temple hairs… contribute only 20 out of every 100 locks of premium hair sold abroad in an extremely fast growing market''Where the rest comes from we have no idea. In many cases we fear women are being exploited. There are growing concerns over the Indian hair trade.'
Elangovan said the chase for human hairs has made India 'an environment that breeds illegality.' Worse still there are no regulations on the importation and exportation of human hairs.
Many women and children have been attacked and had their hairs shaved by force.
A victim recalls being attacked by a gang of men
'I was held down by a gang of men who hacked at my hair,'
She says some husbands have exploited their wives and children in the same way.
'I know other women who have been blackmailed and threatened to shave their own heads, in some cases their husbands have received money for their hair and ordered their wives to have their heads shaved. There is a lot of money to be made from hair not just from temples but from villages like ours, the police don't care, they will do nothing to protect women.'