<![CDATA[
Any real guy would agree that his bike is his prized possession. And why not it be so, a bike is not just another means to travel but an extension of the personality of its rider! Here we take a look at the top 10 bikes in India and why these machines sell the most. Checkout the list of world's most expensive bikes.
Top 10Best Selling Bikes in India
10. Yamaha Fazer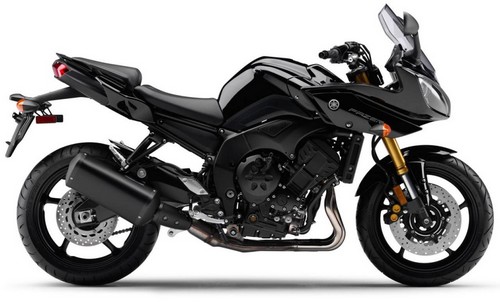 Yamaha Fazer is one of the best bikes in India. The upcoming Yamaha Fazer Fi V2.0 will come with a split seat, redesigned exhaust and updated instrument cluster. Also it would be available in new colors/graphics – White Cloud, Black Hawk and Red Dawn. In comparison to its old version, new Yamaha Fazer is three kilos lighter and weighs about 138 kgs.
Engine: 149cc single-cylinder, air-cooled, fuel-injected engine
Power and Torque: 13.1PS of power and 12.8Nm of torque
Estimated Price: INR 97000 (approx)
9. Honda CBF Stunner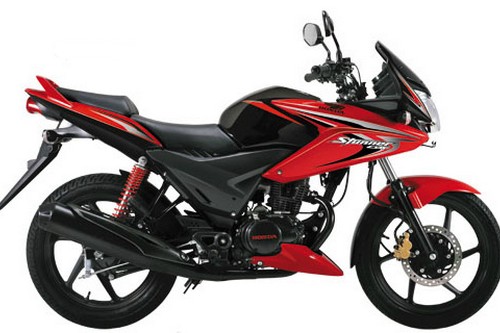 Honda Stunner was launched in 2010 and has registered record sales in India several times. Best bikes in India, CBF Stunner is an entry-level semi-faired bike.
Engine: 125cc
Mileage: 61kmpl
Max Power: 10 bhp @ 8000 rpm
Weight: 128 kgs
8. Honda Shine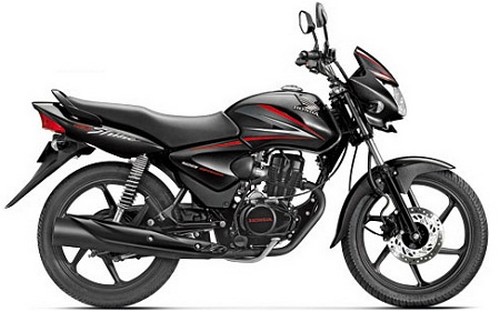 Honda Shine 125cc happens to be the most selling bike in India from Honda. A brilliant combination of power, great mileage and stylish looks, Honda Shine continues to top the sales charts.
Engine Type: Air cooled, 4 stroke, SI engine
Max Power: 10.6PS
Max Torque: 10.54Nm
Mileage: 65kmpl
7. Bajaj Platina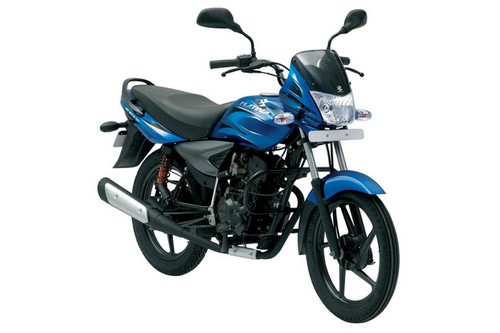 What makes Bajaj Platina one of the best bikes in India is its exceptional mileage. The latest version of Bajaj Platina is claimed to be the most fuel efficient motorcycle in the world at 96.9 KMPL mileage (in 100 cc category). To make the Platina ES even more attractive, Bajaj Auto has given it improved styling and electric start option. The on-road price of Bajaj Platina is close to INR 50,000 approximately.
Engine: 102 CC Single cylinder 2 value DTSI air-cooled petrol engine
Max power: 8.1 BHP @ 7500 RPM
Max torque: 8.6 Nm @ 5000 RPM
6. Hero Karizma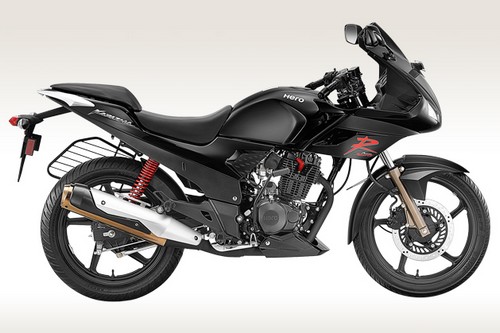 The Hero Honda Karizma was always a revolutionary machine and one of the best bikes in India. Manufactured by Hero Motocorp, Karizma was launched in 2003 and given a cosmetic upgrade Karizma R in 2007. Later in 2009 another variant Karimza ZMR was added to the league.
Engine: Air cooled, 4-Stroke Single Cylinder OHC
Max power: 14.32 kW (19.2 BHP) @ 7500 rpm
Max torque: 19.35 N-m @ 6000 rpm
5. Hero CBZ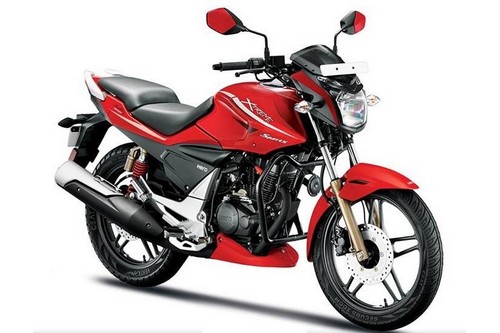 One of the best bikes in India, Hero CBZ by Hero Honda Motors (initially) has a long history. It was first launched in early 1999 and stayed unchanged for about five years. In 2004, a new variant called CBZ* (star) featuring new graphics was introduced to ramp up sales.
However, Hero CBZ was discontinued after 2005 September. After a gap of two years, CBZ was followed by the CBZ-Xtreme which was a completely new product platform featuring a Honda 149 cc engine and five-speed gearbox.
Again in 2008, the bike went through a major visual makeover.
Engine: Air cooled, 4 – stroke single cylinder OHC
Max power: 10.6 KW (14.4 Ps) @ 8500 rpm
Max torque: 12.80 Nm @ 6500 rpm
4. TVS Star City Plus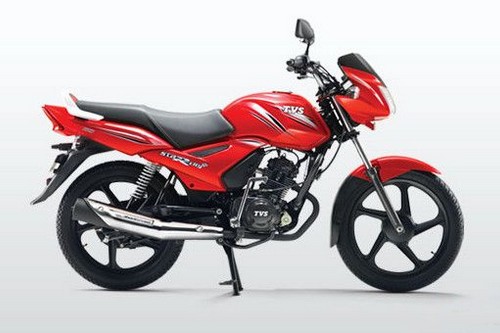 TVS Star City Plus, one of the best bikes in India and a hot seller, is known for its smooth handling. Riders can adjust the rear shock absorber through a convenient lever without any need of additional tools. TVS Star City Plus 110cc gives an excellent mileage of 86 kmpl.
Max power: 8.4 PS @ 7000 rpm
Max torque: 8.7 NM @ 5000 rpm
Weight: 109 kgs
3. Bajaj Discover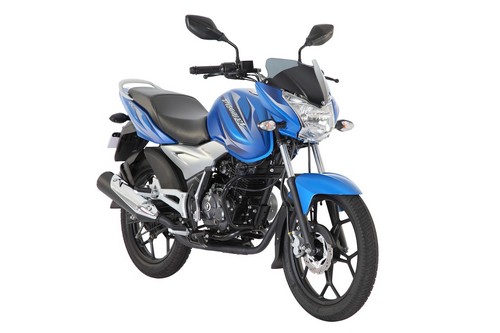 Another Bajaj bike that has huge popularity! If Bajaj Pulsar strikes well with stylish youths, Discover is for young office going men. Bajaj Discover was initially launched in 125cc segment but later came with 100cc and 150cc variants.
Engine: Single cyl, 4-valve, 124.6 cc DTS-i with ExhausTEC
Max power: 11.5 ps @ 8000 RPM
Max torque: 10.8 Nm @ 6000 RPM
2. Hero Splendor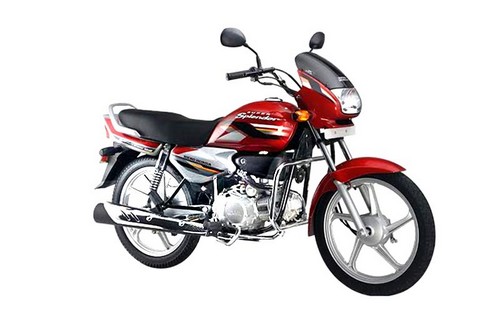 A 100 cc segment bike, Hero Splendor ((which includes the Super Splendor) sold at the average rate of 2.7 lakh units per month in 2014. Also in the same year Hero Motors launched a new model 'Splendor iSmart'.
Engine: 97.2 cc air cooled, 4 – stroke single cylinder OHC
Max power: 6.15 kW (8.36 Ps) @ 8000 rpm
Max torque: 0.82 Kg-m (8.05 Nm) @ 5000 rpm
1. Bajaj Pulsar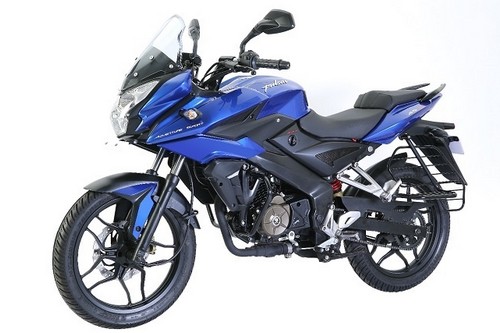 Bajaj Pulsar is the topper on the list of best bikes in India. Number one seller in Indian market, Bajaj Pulsar was the first sports bike launched in India and that too by an Indian company. Pulsar comes with engine variations of 135 cc, 150 cc, 180 cc, 200 cc, 220 cc.
Engine: 4-stroke, DTS-i, air cooled, single cylinder
Max power: 15.06 @ 9000 (Ps @ RPM)
Max torque: 12.5 @ 6500 (Nm @ RPM)
]]>