<![CDATA[
The world is infested with Television faces who seem to be a fixture as far as viewing pleasure is concerned and as a common norm, the world tends to only be knowledgeable of extremely glittery glamory and highly famous female individuals or groups worldwide such as the common women like the "Kardashians" but over time they get boring as they've become something only the cliché would think about, yet who takes the time to analyze and appreciate as well as give accolade to South African Female Stars for their talents of being naturally Hot on screen? Yes by the way, South African women are highly beautiful and somewhat exotic as some of the rest of the world may think and thank you for that if you've noticed as well. Below are 10 of the Hottest Female TV stars who are dominating the South African screens as we speak and have become a favorite of the local people who enjoy watching them doing what they are best known for. Be it acting, singing, modelling, they are diverse in all.
A message to readers, please not that in compiling this list, it is not based on race, background, color or age and is purely for the purpose of show casing whose already famous for being Hot in their appearances. There will be an influx of opinionated versions of whose hot and who's not and so you're entitled to your opinions as I am to mine in compiling this list.
Top 10 Hottest South African Female Stars
10. Zakeeya Patel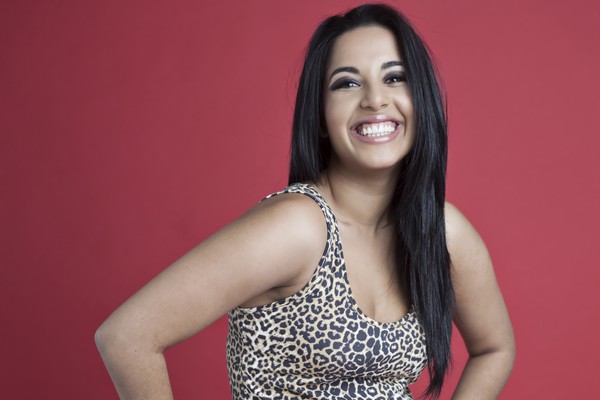 Isidingo, the long running South African TV series has showcased and presented a vast amount of talented individuals throughout its air duration on TV and have stepped up their game a little during recent times by having more variety of culture and diverse race groups. Indian's on Television has been very scarce and only seen in Bollywood movies and to see Indian males and especially Indian females on our South African soapies has been a huge jump and has also gained thousands of more viewers to their program in the process.
Zakeeya Patel is a recent addition to the Isidingo series and has been winning hearts of young males ever since. This young women is absolutely gorgeous and has been rather mysterious to those who seen her for the first time. Quick wits and distinctive facial features as well as that pin straight black Indian hair makes her ultimately a 'desi girl' of her kind and category. Dreamy eyes and glossy lips.
9. Charlize Theron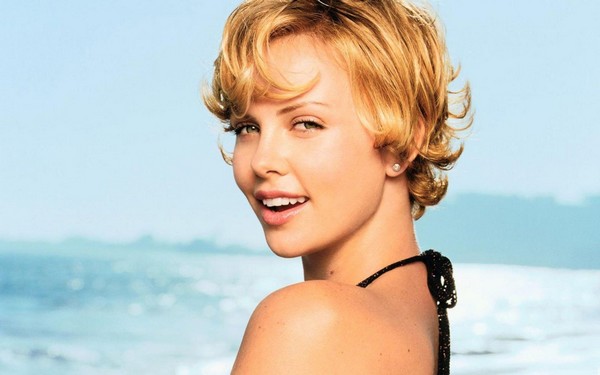 Born in Benoni, South Africa, she has come a long way in her acting career by going big – Time in Hollywood. South Africa is her origin of birth, regardless of where in the world she resides now. Being born South African and bred by the South African lifestyle in her early teens, she sure has had a sense of superiority that has been brewed into her ever since and she most certainly is absolutely beautiful and hot in everything. She comes at number 9 position in our list of hottest South African female stars. >> Top 10 Most Beautiful Eyes Female Celebrities.
8. Leeanda Reddy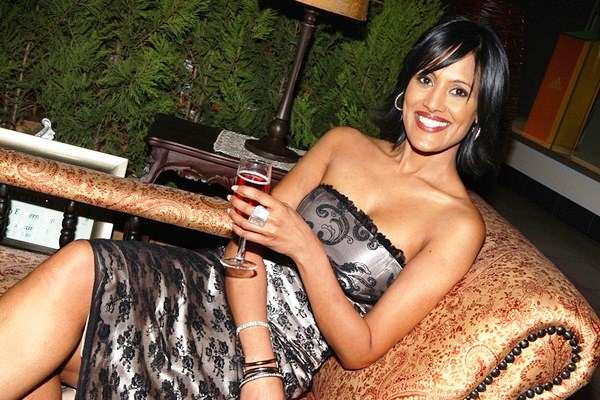 Leeandra Reddy, prior to Zakeeya Patel, on Isidingo, was the Indian women who was first there before her and has been giving off her Indianish vibe ever since with a twist and tang of a white accent which made her one of the Hottest South African female Stars that the viewers have seen on the show. She is a mature Indian women and has a more Milfy type of appeal which may appeal to a lot of younger men who fancy hot middle aged Indian women.
7. Jessica Marais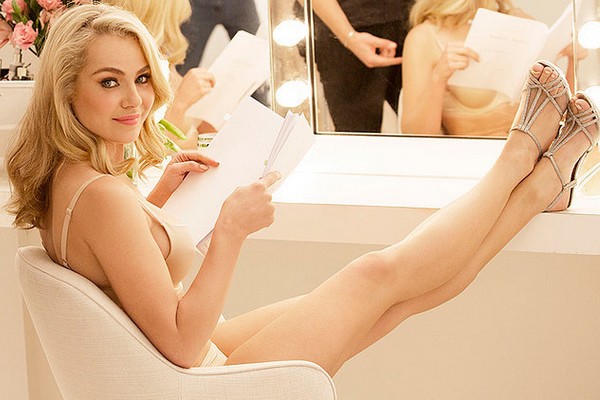 Born South African, moved to Australia, Jessica Marais is at number 7 in the list of hottest South African female stars. Best known for her roles as Rachel Rafter on the TV series Packed to the Rafters and Lily Diamond on the TV series Magic City. Cute face, fine-tuned eyebrows that are lined perfectly and you can see it be done by some professional, clever women she is and is so hot at it too. She needn't had to have tampered with her eyebrows though, not that something is wrong with it, but purely due to the fact that her natural eyes are baby blue. You look into Jessica's eyes and it sets you the scene of being on a tropical Hawaiian Island drinking umbrella drinks with your shades on, under the sun.
6. Michelle Van Der Water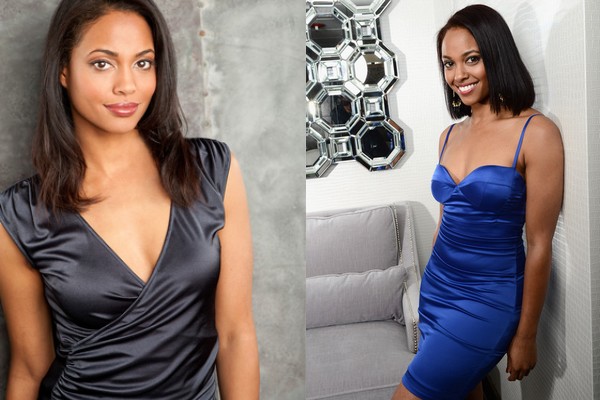 All the way from Cape Town, as Hot as that City is known to be during summer, that heat has been passed onto and stuck to some females, making them what they are well known for around South Africa as well as around the globe and so is Michelle Van De Water who is exactly as her last name suggests and that's a never ending flow of hot stuff from her side. As one of the hottest South African Female stars she's kept up to no other standard other than her beauty and the reputation its gotten her thus far by her efforts, talents, skills, and striking a pose that when shot as a picture, and when looked at for the first time would definitely be one of an in-erasable memory from one's mind. Although Michelle Van De Water is rather slim and slender in her body type, she is still absolutely hot and pretty as can be as her underlining features lie primarily in the perfectly shaped hip curves, yogurt soft and smooth skin and her bikini poses which is amazing!
5. Lesley Ann-Brandt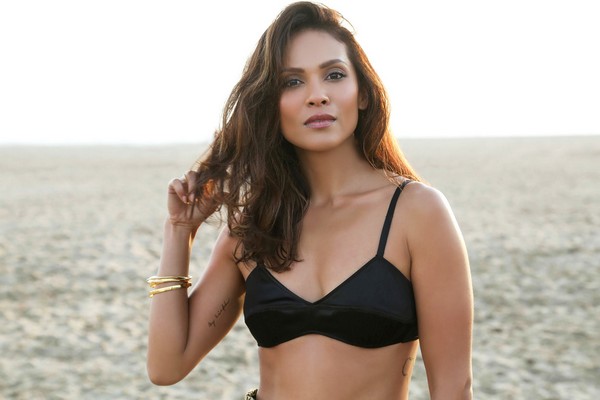 Here's a Hot as hell Cape Colored descent who can be considered as one of Jennifer Lopez's duplicates but the South African Version. Making us South African's proud and we're sincerely honored that a women of her stance, stature and appearance over all is home bred the same country we live in, just as all the other hot and beautiful amazing women on this list are. There's different types of Hot when it comes to women and its rather the toughest decision to make as they all spring up the scales in their own levels and makes it extremely hard to reach a consensus over all in that regard.
Lesley Ann-Brandt however is a women so flexible and versatile and topping Charlize Theron who also made it big time overseas and featured on several films internationally etc. This is a big jump for Beautiful Les. As Gorgeous as she is, being of South African colored (mix race) descent, it's a huge addition to her 'hot factor' over all as these types of women in South Africa have a certain way about them and how they speak as well as carry themselves out which comes across as strong and attitudy as well as aggressive. Lesley Ann-Brandt surely does represent everything that colored women are proud to be and feel in South Africa and they all want to be beautiful, some just are, naturally and that's a gift of god towards such an ethnic group entirely.
4. Shashi Naidoo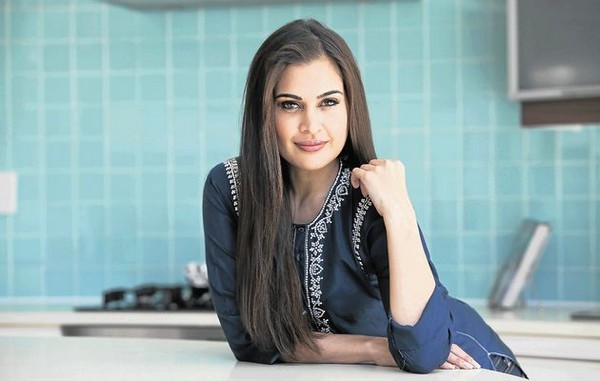 Oh… Another Indian? Nope not just another Indian women, here we speaking about Shashi Naidoo, who is not only extremely deliciously Hot but sassy too. She's got all the flare to open a man's eyes as wide as it can by her presence. The thing about Indian women in general is that their main specialty is spice and Shashi is a spicy hot Indian Blonde-Blacky-Nette(mixture of a blonde and brunette) as well as adding the touch of black to her hair which reveals her more Indianish side apart from the somewhat American women appearing part of her. She is broadly known by all of South Africa for her presenting skills on the show, 20 Something.
3. Natalie Bridgette Becker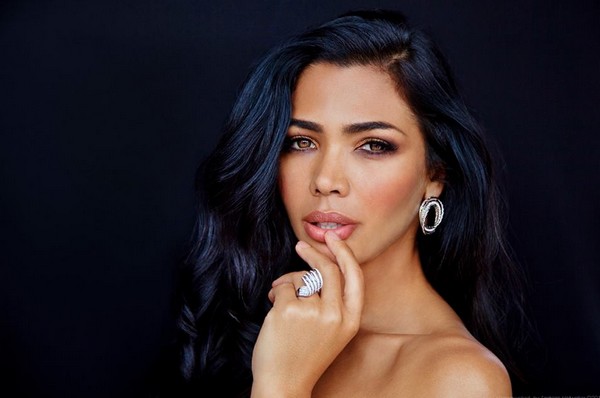 The women, who made it all the way out of South Africa where there isn't much scope in terms of the entertainment industry, at least not for the major big time like it is for the folks in Hollywood has landed herself in several bit movies in Hollywood and not forgetting, Scorpion King – Rise of a Warrior. What's sexier than an already beautiful and piping hot women that's dressed to kill and as an enchanted goddess of the dark? That ought to get your fantasies rising to new levels isn't so? Damn right it is! She is absolutely hot and has seen the most of her success In her acting skills but her beauty itself and the way in which she turns it from Hot body to Ice cold as the north pole when she's probably going to kill you or harm you to be a beyond recovery state, is certainly something of an unparalleled or difficult lane to overtake. Only the best of the best can do it and she's certainly best at what she particularly does.
Being one of the Hottest South African Female Stars, her physical attributes of hot sexiness would include: Dark eyes which are highly attractive at first glance and can almost instantaneously catch your attention and make It stay for a while, Pin straight black hair which is thin and crisp, and with fleshy lips too which brings out her face more outer wards towards whomever is in her goddess presence.
2. Jolene Martin Morgan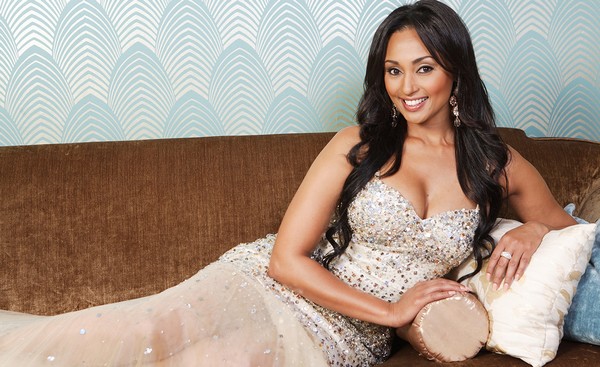 Jolene Martin Morgan who is an established and well respected as well as popular Actress, singer, Television presenter and MC takes the spot at being second position in the list of 10 Hottest South African female Stars for several valid reasons and I must say, it's been tough competition between her and Michelle Van De Water as each are sincerely and strikingly as gorgeous as each other and in their very own ways as well as being almost identical to some strange level, minus the frizzy hair of Michelle. This was as tough a decision to make between the two, however Jolene tops a Michelle slightly with regards to having slightly more curvaceous hips and also a thicker body.
Jolene Martin certainly banks hard on the fact that she's a well body structured women and she sure is right in her self-judgment too. Her skin is so tanned and brown and anything that appears dark, is psychologically automatically sexy when it meets the eye or if it occupies the mind, certifying that she's one of the hottest South African Female stars out there and deserves it bigger than she's already gotten.
1. Jeannie D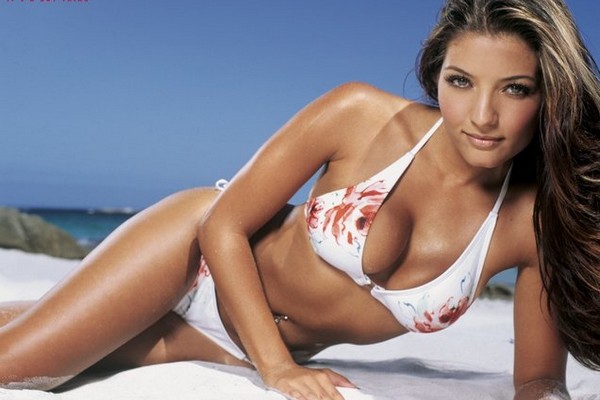 Everybody I'm sure has been waiting for the Finale enchantress of this list of hottest South African Female Stars and the one who takes Number 1 position in it and hands down does it is Jeannie D. For those of you wondering who is she and how come you haven't seen her before, you probably have but has been so lost in her gaze that you forgot her name or didn't pay attention to it. Yes she has that hypnotizing way about her and I myself would sometimes switch to a mode of lost adventures while she's on screen.
Phew!… Where does a man start when speaking on the topic of South Africa's greatest Television Presenter for Top Billing as some of the richest (Donald Trump and wife) as well as the most famous of the world has been featured on in front of her, answering her questions! Nothing sexier than a women in control and command too. She has the appearance and beauty, stunning and drop dead gorgeousness of an Arabian princess that you'd pay to look at everyday even just for a few minutes of viewing pleasure to satisfy a man's daily need of doing so. She isn't the most beautiful women in the world, but in terms of who's the Hottest in South African screens, she'd definitely take the most votes and that's only if everybody else has an eye for masterpiece females like Jeannie D.
]]>