How To Book Flights And Check In Online – Arik Air is a Nigerian airline which is privately owned and intent on its goal of delivery of a superb standard in aviation. The dream come true that is Arik Air began in 2002 after the liquidation of Nigeria Airways.
Due to the requirements of another jet to service yet more people, a corporate jet business was launched and before long Arik Air was born. By April 2006, Arik Air had taken occupation of some of the former Nigeria Airways facilities in Lagos.
Major reconstruction work was carried out with the airline taking delivery of three brand new Bombardier CRJ900 aircraft making the airline the first CRJ900 operator on the African continent and the first airline to introduce new commercial aircraft into Nigeria for over 20 years.
It was, however, in October 2006 that the airline was inaugurated, opening its doors to the traveling public on 30 October 2006. To date, Arik Air now has about 28 aircraft, making it the largest airline in Nigeria and West Africa.
Arik Air International Ltd was established in April 2007 in London by Dr. Michael Arumemi-Ikhide. It was set up to develop the worldwide routes and deliver a truly global airline with world class standards, Arik Air International acts as the overseas corporate office of Arik Air.
It was, however, in December 2008 that Arik Air successfully launched its first long-haul flight between Lagos and London Heathrow, flying daily with a newly acquired Airbus A340-500.
In 2011 Arik became a member of the International Air Transport Association (IATA) having successfully completed the IATA Operational Safety Audit (IOSA) in 2010.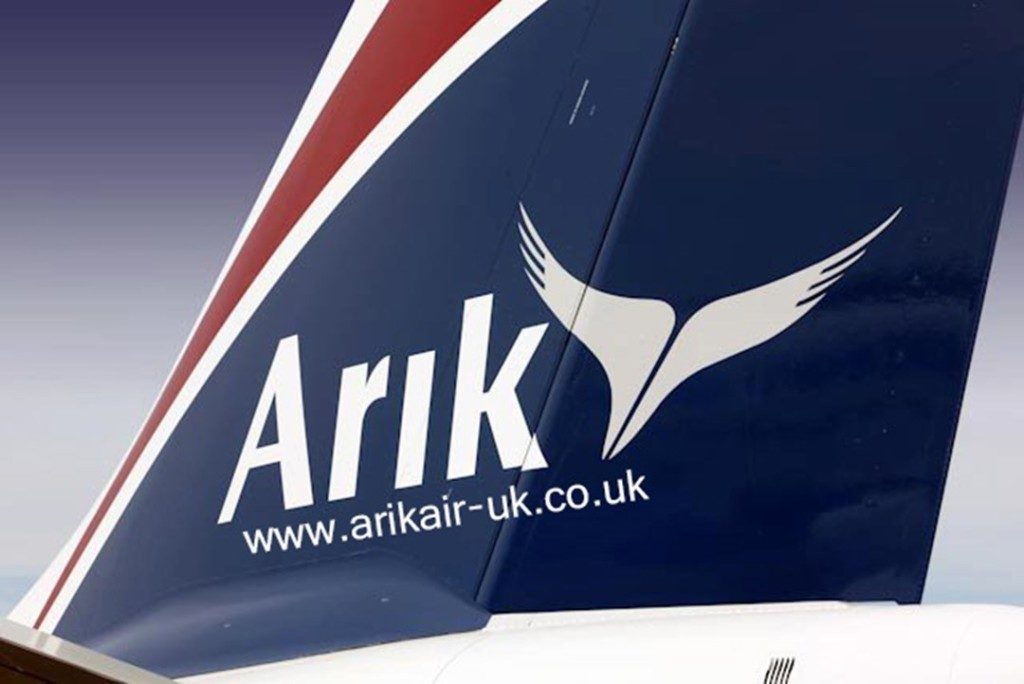 By the end of 2012, Arik Air had successfully flown over 10 million passengers in under six years of operation across a network of 41 domestic and international routes. It operates an average of 120 flights daily from its two hubs at Murtala Mohammed International Airport, Lagos, and Nnamdi Azikiwe International Airport, Abuja, Nigeria.
In 2013, Arik Air introduced a new mobile booking service and launched its first mobile app to further boost its passenger experience. Quite a number of people now use these services and can testify to an increased ease in travel.
If you need more clarifications on using Arik Air's online platforms, below we detail how to book and check in online.
How To Book Flights With Arik Air Nigeria
The first step is to go to the Arik Air website and check whether you would prefer a return, one-way or multiple destination tickets on the book a flight page.
Still, on the book a flight page, fill the Flight Reservation Field and Click On the search button
That will take you to the Passenger Information and Contact Information page, where you will enter all the info and click continue. Make sure to have an identification document on hand to get certain information and documents you will need at the time of booking
The next page is the Additional Services. You can put in any additional service if required and click on continue.This is the Payment Page, where all payment
The chairman of the airline, Sir Joseph Arumemi-Ikhide, bought a Hawker jet aircraft. Together with his colleagues and contacts in the oil industry, he would use the Hawker jet to get around speedily in Nigeria.
See Also: These Are The Five Drunkest Countries in Africa
his is the Payment Page, where all payment is made using the available payment options with your banks. Arik Air accepts both cash and credit card payments. Ensure you provide the correct information if you are using your credit card to avoid losses and unnecessary delays.
Confirm your payment and print out the details after successful payment had gone through.Take the printed copy along with you to the airport.
Take the printed copy along with you to the airport if you do not want to check in online.
How to Check In With Arik Air
With the booking ticket in your hand, you only have to wait for the due traveling date to check in. Online check in can be done 24 hours to the departure time.
You will have to go to the check in page of Arik Air, enter your booking code which will direct you to the page where you will check in and select a seat.