Betrayed Heart / Corazón Traicionado begain airing in Honduras on 14 August, 2017. In September 22, 2017, the telenovela debut in Africa on the channel Eva dubbed in English and Portuguese.
Lorena García discovers that her husband Guillermo is a hit-man who has been involved in the attempted assassination of Marco Aurelio Corona, a prestigious lawyer in Caracas. After a failed attempt, Guillermo and his boss kidnap her 5 year old son and force her to work as a nurse taking care of Marco Aurelio at his family house so that she can kill him if she wanted to see her son again. She comes face to face with Alberto, Marco Aurelio's are, who was her past love when she was a teenager working at his family's country house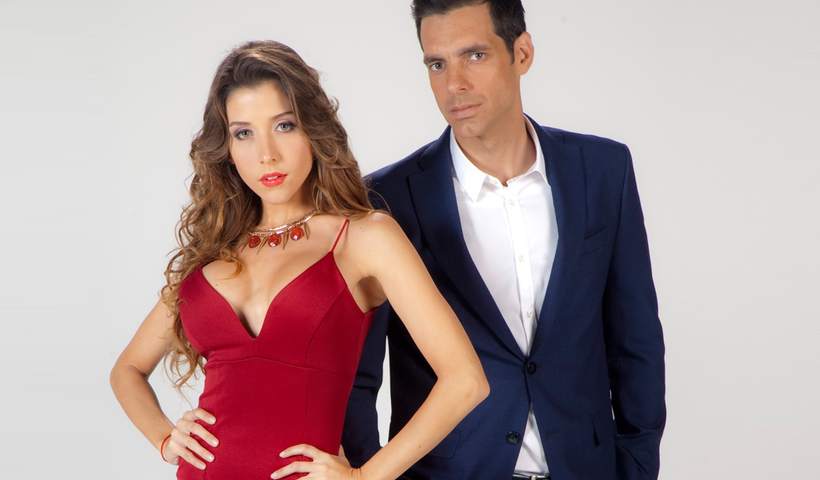 EVA – BETRAYED HEART TEASERS JANUARY 2018
Coming up on Betrayed Heart / Corazón Traicionado Telenovela this January 2018:
Monday 1 January 2018
Episode 72
Pedro is dumbfounded by Claudio's suggestion of killing Alberto so as not to be incriminated for Marco Aurelio's death.

Tuesday 2 January 2018
Episode 73
See also:
Get The Full Story Of The Unloved Woman – La Malquerida Telenovela ✔
Get the full story of 'La Gata (The Stray Cat) ✔
Lorena, upset to find out that Claudio had ordered Alberto's death, offers Pedro double what he was offered to not kill him, but Pedro refuses.
Wednesday 3 January 2018
Episode 74
Quique shows Emilio Alberto's photo and they put their helmets on. Alberto turns on his car and they go after him.
Thursday 4 January 2018
Episode 75
After hearing Lorena's confession, Gertrudis faints due to the shock. Claudio helps her and denies the young woman's claims.
Friday 5 January 2018
Episode 76
After Omar's unexpected accusation, Lorena denies being involved in Mr. Corona's death. Gertrudis confesses to being in love with Claudio.
Monday 8 January 2018
Episode 77
Alberto and Alfonso are shocked to hear Omar say that he has solved Marco Aurelio's murder and Alberto's world crumbles.
Tuesday 9 January 2018
Episode 78
Alberto is prey to the torment of knowing that his mother and his uncle are his father's murderers; he feels hatred and rage.

Wednesday 10 January 2018
Episode 79
Pedro gives his henchmen instructions to take care of Alberto, warning them that he must remain alive.
Thursday 11 January 2018
Episode 80
The assassins are standing above a wounded Alberto, while Quique is angry at Emilio for not telling him sooner there was a new order in place.

Friday 12 January2018
Episode 81
Gertrudis, in her motherly pain, stays firm on her threat to kill Pedro, who isn't talking, but his accomplices quickly disarm her.
Monday 15 January 2018
Episode 82
The head juror reads the verdict and announces that Isabel has been found innocent. Maria Lourdes accepts her defeat.
Tuesday 16 January 2018
Episode 83
Gertrudis pretends to be filled with pain at Alberto's accusation, and says she doesn't understand how he could accuse her of doing such a thing.

Wednesday 17 January 2018
Episode 84
Paulina, with no consideration towards Virginia, declares she'll take the baby since she considers her to be a threat towards her grandson.
Thursday 18 January 2018
Episode 85
Gertrudis feels like she has control over the situation, and looks to take matters into her own hands if Claudio is proven to be guilty.
Friday 19 January 2018
Episode 86
Malena straightforwardly asks her mother if she indeed did kill her father. Gertrudis defends herself by bringing up her marriage.
Monday 22 January 2018
Episode 87
Malena's mother reiterates that she ordered the assassination of Marco Aurelio. Malena tells her that she'll do as much damage as possible.
Tuesday 23 January 2018
Episode 88
After hesitating for a moment, Alberto declares to his mother that he does trust his wife. Gertrudis tells him that Lorena is deceiving him.
Wednesday 24 January 2018
Episode 89
Alberto waits for Lorena's response. Fearing the worst, Lorena tries to avoid the question and Alberto throws a cup against the wall.
Thursday 25 January 2018
Episode 90
Lorena tries to explain to Alberto the events that led to Marco Aurelio's death, but her husband accuses her of having planned the assassination.
Friday 26 January 2018
Episode 91
Lorena confesses to Omar that Claudio and Gertrudis hired Pedro Lobo, who in turn sent Guillermo to kill Marco Aurelio.
Monday 29 January 2018
Episode 92
Claudio proposes that he and Lorena join forces in order defend themselves from Gertrudis, but she is suspicious of his intentions.
Tuesday 30 January 2018
Episode 93
Gertrudis convinces Maria Lourdes to accept the weapon that will condemn Lorena, disregarding the Deputy's objections.
Wednesday 31 January 2018
Episode 94
Lorena is arrested given that the gun they found that was used to kill Marco Aurelio, also happened to have her fingerprints on it.
Primetime episodes of Betrayed Heart air on EVA Mondays to Fridays at 20h00. Premiere episodes air at 14h00