The Fan Telenovela ("La fan") – The fan Telenovala ("La fan") is an American telenovela created by Angélica Vale and written by Marcela Citterio for Telemundo.  The fan Telenovela ("La fan") it's an original story and it aired on Telemundo from January 17, to April 3, 2017. The main stars are Angélica Vale and Juan Pablo Espinosa.
The story revolves around the life of a famous telenovelas actor and his faithful follower who is his number one fan.
The series stars Angélica Vale as Valentina, Juan Pablo Espinosa as Lucas, and Scarlet Ortiz as Salma.[4][5]
On January 12, 2017, the first chapter of the telenovela was published with a duration of 20 minutes as a special before the premiere.
Synopsis
The fan Telenovela ("La fan") is the comedic story of a cheerful and humble woman, who is the ultimate fan of famous telenovela actor, Lucas Duarte. People say one can't escape one's fate. People say we all have a story that is already written and nothing can change it. People say that what if something starts badly, it will end badly. People who say those things, don't know her.
By a twist of fate, she will literally collide into Lucas Duarte's life, and despite every attempt, he will not be able to escape her blind adoration. Lucas will reluctantly begin to realize that he needs her and cannot imagine his life without her, as she begins to see that he is not the perfect leading man she thought he has.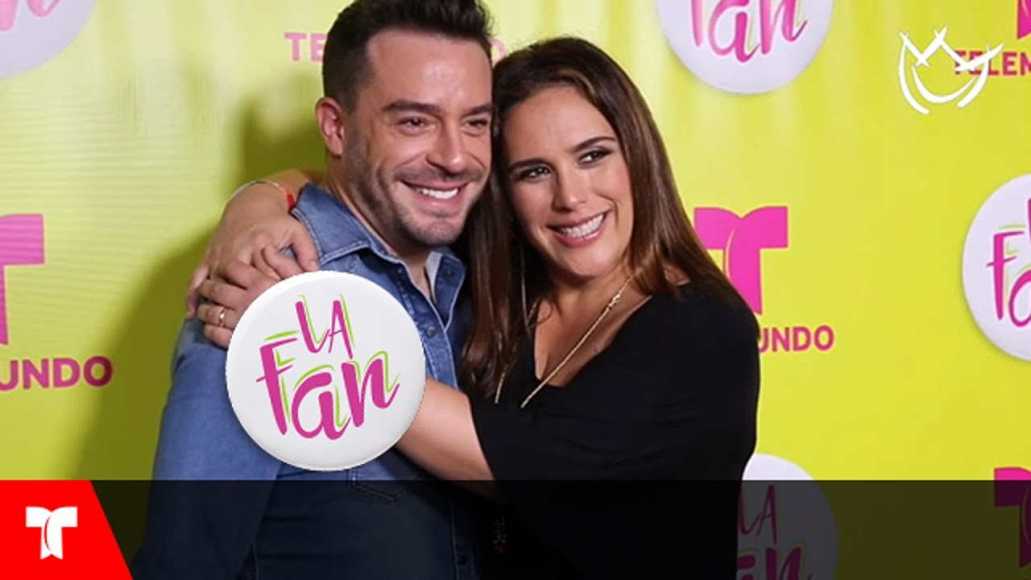 Trivia
'The fan Telenovela ("La fan") replaced successful 'Silvana sin lana' which was a ratings and commercial winner. However, the show couldn't keep up with 'Silvana's' success and due to low ratings was subsequently pulled off the schedule after 54 episodes. The final episode aired on April 3, 2017 although Telemundo hinted that the show would come back from hiatus at some time.
First role in a telenovela for Angélica Vale after a decade of hiatus. The last telenovela she filmed was Televisa's hit 'La fea mas bella' in 2006-2007.
See also: 
10 HOTTEST TELENOVELA ACTRESSES
Made in Cartagena Telenovela Full story Book and Video ✔
Ghanaians Telenovela Mania Craze Is Beyond Obsession: What is special about telenovelas? ✔
On Motivational Speakers in Africa
This Is The Most Cringeworthy Telenovela Scene Of All-Time
Vale (Angélica Vale) is a cheerful, humble, simple woman, and a fanatic of a soap opera actor, the famous Lucas Duarte (Juan Pablo Espinosa). The lives of Vale and Lucas cross one day, by what they call destiny, luck or magic. While she is hidden inside a giant Pizza outfit, handing out flyers of the place where she works, she saves her beloved actor's life, but in reality, everything is part of one of the scenes of the telenovela. That is the first meeting between Lucas and Vale, but not the only one.
Lucas's representative, Gabriel (Gabriel Porras), comes up with the idea of creating a contest for all his fans and after cheating a little, names Vale the winner. Vale, delighted, has lunch with him and ends up saving his life, now for real. After this Vale becomes his personal assistant and shadow, in other words, his guardian angel. Vale begins to know who Lucas Duarte really is (is hobbies, his defects) but even so, she loves him more and more. Lucas begins to realize who his real fan is…her strength, her light, her brilliance and, in spite of himself, he begins to fall in love with her.
But like in every story, there is a dark past, a past that can transform their love into something impossible. Even though neither of them knows, Lucas is the father of Tomás (Emmanuel Perez), the son of Lucia, Vale's friend, who Vale has raised as if it were hers since her friend died. He is the man Vale hates for abandoning her friend. Vale is at a crossroads, she must decide whether to stand up for her deceased friend or to remain what she has always been: the fan.
GET A COPY OF THE FAN TELENOVELA ("LA FAN") FULL STORY BOOK AND VIDEO
If you  are telenovela fun, don't wait for the suspense, just  follow us on any our social media platform and request for the full story book (PDF) Its free. You can also send your comment below.