Prisoners Of Love / La querida del Centauro Telenovela Full Story. Yess!!  It's super series season ????  and Telemundo Africa has them lined up for us. La querida del Centuario will Be third super series to make its way to Africa after Señora Acero season 1 and 2 and Dueños del paraiso which premiered recently under the name Queen of Miami. Prisoners Of Love / La querida del Centauro Telenovela Full Story
SYNOPSIS ???????? Prisoners Of Love / La querida del Centauro Telenovela Full Story
La Querida del Centauro is a series of drama and action that tells the story of Yolanda (Ludwika Paleta)
an attractive and intelligent recluse, who in prison becomes the mistress of one of the most important drug traffickers in the country, Benedictino García ( Humberto Zurita)alias El Centauro. This relationship, which in the prison will give Yolanda a lot of power, will end up becoming her worst nightmare when she is released from prison.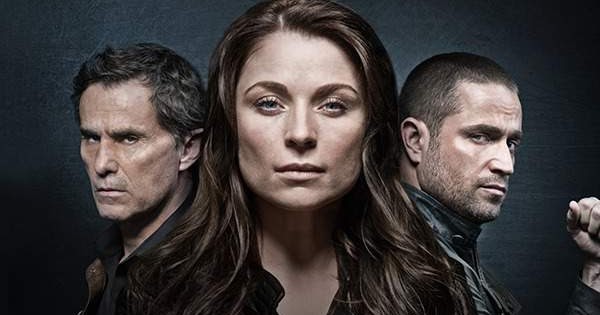 During an attempt to escape a women's prison, Yolanda is captured Gerardo (Michel Brown), a dedicated detective whose last years have been dedicated to the fight against drug trafficking, and is sent to a federal jail for maximum security. The place is home to 15 highly dangerous criminals, and among them is El Centauro, a recognized narco capo who is now awaiting trial. ????????
Yolanda causes a stir in the prison population with her arrival. With the men, together with Vicente, the overbearing commander of the custodians, make indecent proposals to her, the intern analyze her parade, especially La Negra, Tania, her future rival, and Dominga, who will become her counselor and the closest thing to The mother she always wanted to have. Prisoners Of Love / La querida del Centauro Telenovela Full Story
Yolanda's physical attributes, together with her cunning ways allow her to quickly become the favorite of El Centauro and, therefore, the queen of that place. Thanks to her relationship with the capo, Yolanda gains the respect of all and privileges no one else has within the prison, such as the right to receive weekly visits of her daughter Cristina, the light of her eyes, who now lives with her mother Mariela. Mariela is a mean woman who has malicious plans for her granddaughter Cristina, the same ones she had for Yolanda years ago. All this hidden from her partner, Otoniel, who has established a beautiful friendship with the teenager. Prisoners Of Love / La querida del Centauro Telenovela Full Story
Over time, the relationship between Yolanda and El Centauro gets very strong. When they can not be together, he sends letters where he tells her how much he misses her. Yolanda, who is quite skeptical of men, begins to believe in him and, without knowing how or when, ends up in love with the capo.
See also:
Forbidden Passion Telenovela / Pasiones Prohibidas Full Story and Video ✔
Second Chance / SEl Cuerpo del Deseo Telenovela Full Story
The Return / La Patrona Telenovela Full Story PDF ✔
Precious Rose / Rosa Diamente Telenovela Full Story Book and Video ✔
Jodha Akbar Full Story India Drama Series
Doble Kara / Double Kara Philippine drama series Full Story
Made in Cartagena Telenovela Full story Book and Video ✔
If Only I Were You Telemundo Telenovela Full Story
What Life Took From Me Telenovela (Get Full Story)
This Is The Most Cringeworthy Telenovela Scene Of All-Time
Simply Maria / Simplemente María Telenovela Full Story
The Queen of Miami Telenovela – Full Story
The White Slave / La Esclava Blanca Telenovela Full Story, Synopsis And Cast
Iki Yabanci (Saraswatichandra) Synopsis And Cast Full Story: 
But one day, the jail alarms awaken the inmates. El Centauro has escaped and his escape leaves Yolanda in a very bad position, as authorities believe she knows the whereabouts of her lover. Gerardo reappears.  He promises Yolanda her freedom in exchange for her participation in an operation that will take him to El Centauros hideout. Moved by her desperate situation, Yolanda pretends to collaborate. But things do not go as Gerardo planned, and after failures, disappointments and betrayals, Yolanda has to take one of the most important decisions in her life.
Cast / Prisoners Of Love / La querida del Centauro Telenovela Full Story
HUMBERTO ZURITA as El CENTUARO
LUDWIKA PALETA as YOLANDA
MICHEL BROWN as GERARDO
MORE ON CAST ????????
The Series will feature performances by Alexandra de la Mora, Irene Azuela, Carmen Madrid, Andrea Marti, Enoc Leaño and Vadhir Derbez. They will be joined by Rodolfo Blanco, Ignacio Guadalupe, Michel Chauvet, Jaime del Aguila, Cuauhtli Jiménez, Arantza Ruiz, Ricardo Polanco, Pablo Abitia, Iñaki Godoy, Héctor Holten, among others. Prisoners Of Love / La querida del Centauro Telenovela Full Story
Prisoners of love premiers on 5th of February 2018 on Telemundo Africa Dstv Chanel 118 Gotv Chanel 14 at
20: 00 WAT
21: 00 CAT
22: 00 EAT.