The Queen of Miami Telenovela – Full Story. Telemundo's brand new telenovela premieres this December, and along with its gripping story line, it boasts a hugely talented cast to match!   and stars Kate del Castillo (star of Queen of the South) as Anastasia Cardona.
A woman with a dark past will rise in Miami's underworld, to take the seat at the throne of an empire in the magic city. The Queen of Miami will fight for survival and supremacy in a man's world, from Monday 11 December at 22:00 CAT, exclusive to Telemundo (DStv Channel 118). 
The Queen of Miami Telenovela – Full Story
Girl power sets the rulez on Telemundo again this December with the premiere of the channel's new novela The Queen of Miami.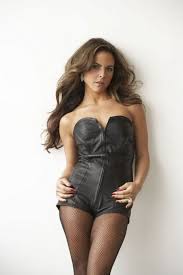 It premieres on Monday, 11 December at 22h00 and stars Kate del Castillo (star of Queen of the South) as Anastasia Cardona, the widow of a famous drug lord whose mind has been morphed by the violence she's seen.
The result: she teams up with two cocaine traffickers to take on a drug cartel. A.K.A the series is Woman of Steel'ish.
Here's a feel of what to expect, followed by the first teasers:
Miami was not born of its tourism, its beaches or its climate. It was born in a turbulent era that marked the destiny of an entire nation and made the Magic City the drug capital.

In this world of crime, violence and dangerous alliances, a betrayed woman rises as its ruthless queen. Anastasia Cardona will make of paradise a territory of her devises, her whims and her orders.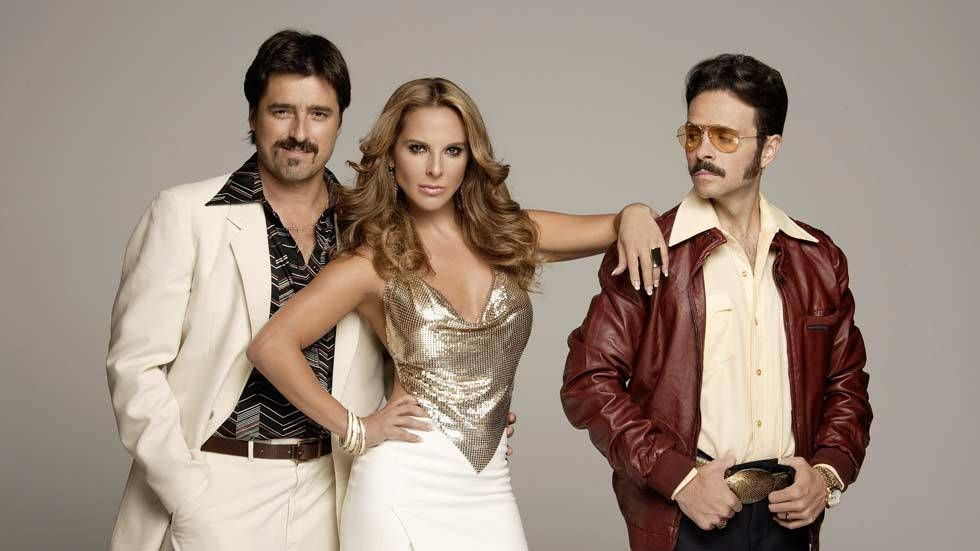 This action-packed telenovela will take viewers behind the tropical paradise facade of the late 1970s and early 1980s Miami, to reveal the dark underbelly of the drug trade it was built on. At the helm of the empire is Anastasia Cardona, played by the talented and beautiful Kate Del Castillo (The Queen of the South) who starts out as a pawn in this violent but seductive world, unwittingly dragged into it by her husband's ambition. But when betrayal turns her heart cold, she emerges a queen… the queen of an empire built on drug trade.
Traumatised by a hard upbringing, and now driven by revenge, Anastasia takes over her husband's business following his death. As profits pile up, so do the bodies and Anastasia soon learns that drug-pedalling is like chess. Everyone is a piece on the board. Everyone is expendable and everyone wants to eliminate the best player – The Queen (The Queen of Miami).
See also:
Made in Cartagena Telenovela Full story Book and Video ✔
Most Expensive Telenovela Queen of South Telenovela stealing TV's Networks
Get The Full Story Of The Unloved Woman – La Malquerida Telenovela ✔
Forbidden Passion Telenovela / Pasiones Prohibidas Full Story and Video ✔
10 HOTTEST TELENOVELA ACTRESSES
Kate Del Castillo portrays this complex and captivating lead role and is joined by a star-studded cast with names avid telenovela fans are sure to recognise. The Oscar nominated and ever-so-enchanting Adriana Barraza assumes the role of Anastasia's mother, Irene Medrano.
The real attraction is the fireworks sparked by the love triangle between Anastasia and Renato Maldonado (played by Tony Dalton) and Conrado San Miguel (played by Jorge Zabaleta). Who will she choose? Can she have either if she continues to let her thirst for power possess her? Can love really conquer all in the face of impossible odds? The Queen of Miami Telenovela – Full Story
Find out on The Queen of Miami, premiering on Monday 11 December at 22:00 CAT on Telemundo (DStv Channel 118). 
Get a copy of The Queen of Miami Telenovela – Full Story
If you  are telenovela fun, don't wait for the suspense, just  follow us on any of our social media platform and request for the full story book (PDF) Its free. You can also send your comment below.