23 Visa-Free Island Countries ✔ Truly Amazing Places To Visit Before You Die. Travel is freedom. Watching waves on an island, while sipping on a tropical juice of your choice is slightly more fun than responding to emails all afternoon. Sometimes, however, our dreams of travelling get put on hold, as we start to think about those pesky negatives; VISAS! Gather documents. Go to the consulate. Have interview potentially. Stressful is an understatement.
We're here to ask a simple question; why so stressed? There are 68 countries in the world that don't require a visa for Kenyan citizens, of which 23 are island paradises.
Take a look at this comprehensive list of EVERY.SINGLE.ISLAND you can travel to visa-free. Cause every plan starts with a dream!
23 Visa-Free Island Countries ✔ Truly Amazing Places To Visit Before You Die
The Bahamas
Visa-free: 90 days
One of the most Instagrammed countries in the Caribbean and it's easy to see why. Swimming pigs, Junkanoo Festival, which plays host to 50 thousand people are just two reasons to head on over to this exquisite island. Get your exploring pants on, as we're just getting started.
Comoros (On Arrival)
Photo Credit: dxnews.com
The first of our lesser known spots, but definitely a place worth visiting, is the quiet group of Comoros Islands. If you're looking to relax on the beach with a cocktail or two, you've come to the right place. Beautiful untouched beaches around every corner make this the perfect escape from a stressful work environment.
Seychelles
Photo Credit – honeymoondreams.co.uk
Visitors Permit on Arrival: 90 days 
A dream destination and the most popular island country for honeymooner's world-wide. Famous for incredible nature and beaches, why not make this your next destination off the bucket list?
Northern Cyprus
Photo Credit – gezgintech.com
Visa-free: 90 days
A visa-free taste of Cyprus and Turkey combined. Golden sandy beaches and unique cuisine are a few of what's in store for the weary traveller. So, what are you waiting for?
Tuvalu
Photo Credit: traveller.com.au
Visa on Arrival: 30 days
The 4th smallest country in the world has approximately 10,000 inhabitants, scattered across different islands. Tuvalu generates most of its countries wealth from income received for domains ending in .tv – perhaps not a reason to visit the country, but we'll let the picture do the talking on this one.
Vanuatu
Photo Credit: amazingplaces.co
Visa-free: 30 days
The home of the first ever bungee jumping tribe and cannibalism (until 1969 that is), Vanuatu is a culture shock like no other. With almost 100 different languages being spoken on this island we consider the distance to get there nothing in comparison to the experiences to be had.
Samoa
Photo Credit: traveller.com.au
Entry Permit on Arrival: 60 days
Samoa is hot, small, barely any Wi-Fi signal, but more importantly, it is a haven for tattoo lovers. Tattoos are a massive part of this artistic people's culture and they love sharing this with the world. Life is slow on the island, but what more could a traveller ask for?
Fiji
Photo Credit: thecrazytourist.com
Visa-free: 120 days
Fiji is an idyllic island that welcomes us with a smile, blissful waters, friendly people and visa-free travel permit up to 90 days. White sands and coconut trees will be unforgettable both in memories and in your photos.
Singapore
Photo Credit: lonelyplanet.com
Visa-free: 30 days
The most modern country in Asia, and certainly the most modern stop on our list, Singapore is the perfect vacation destination for those who prefer the simple life, with a touch of luxury.
Philippines
Photo Credit: egzotiktatil.com
Visa-free: 30 days
7.645 islands. 100 million inhabitants. The Philippines is paradise. Waterfalls. Hiking. Biking. The only thing you'll hate about these islands is that you're only allowed 30 days visa-free. Did we mention the waterfalls?
Trinidad &Tobago
Visa-free: 30 days
If bird watching is your favourite past-time, then Trinidad and Tobago should be number one on your list. Incredible species all around you, at any time of the day, every day. Get your binoculars out, find a comfy spot, and let nature amaze you. Over and over again.
Saint Vincent And The Grenadines
Photo Credit: ropixtraveler.com
Visa-free: 30 days
Oh boy, what a name! If it's volcanoes to climb, or waterfalls to stand under, or a beach to relax on, SVG has it all. With cheap ferries run by locals, you can have anything your heart desires, while hopping from island to island. You could go days without seeing another tourist; a taste of what it would be like when you own your own island?
Saint Lucia
Photo Credit: wsimag.com
Visa on Arrival: 6 weeks
Saint Lucia, the only country in the world that gets its name from a woman, has an intense French culture. From spas to botanical gardens, from rivers to rainforests, another heaven of the world is also visa-free for Kenyan citizens.
Saint Kitts and Nevis
Visa-free: 90 days in 180 days
St. Kitts and Nevis is one of the Caribbean's best-known tourist hotspots. Volcanic structures, fascinating train journeys and pristine beaches. Another tourist favourite is the freedom to travel for exactly 3 visa-free months.
Grenada
Photo Credit: stampworldhistory.com
Commonly referred to as the Spice Island; the perfect stop off in the Caribbean for some serious fishing, or perhaps some outdoor fun on a mountain bike. Whatever it is you're after, this beautiful island is a must-see while travelling from island to island.
Haiti
Photo Credit: myhaititravels.com
Visa Free: 90 days
Having a tragic history, Haiti was the second state to declare its independence from the US. The country shares an island with the Dominican Republic and is situated on the western section of the island.
Jamaica
Visa-free: 90 days
Bob Marley's hometown of Jamaica is full of adventure as well as natural beauty. You can zip-line through the country's valleys, or hop on a bobsleigh and take a ride through the forest. Adventure filled fun at every stop!
Montserrat
Photo Credit: belaroundtheworld.com
An interesting one for travellers as we get to see first-hand the kind of destruction an active volcano can cause. With half the island falling under an exclusion zone (no entry zone) due to potential volcanic activity, you can immediately see why more than half the islands citizens were forced to flee in the 1990's. Stay safe out there travellers!
Barbados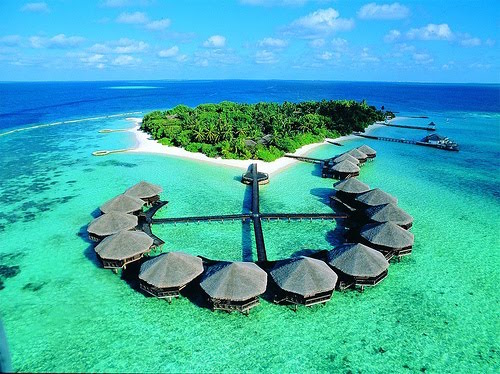 Photo Credit: getsready.com
Visa-free: 90 days
From great despair, rose this incredible nation. Born out of the slave trade, Barbados has made great strides to ensure the prosperity of its people for generations, and for generations to come. Growing at an astounding rate, the friendly people of Barbados will welcome you with open arms.
Dominica
Photo Credit: globalpartnership.org
Visa-free: 21 days without a visa, 90 days with e-visa
A quick an easy e-visa process is all it takes to get to explore this wondrous island country. Shaped by volcanic activity and shifting plates, Dominica's natural-source lakes and Sisserou Parrots await!  
The British Virgin Islands
Photo Credit: ravelchannel.com
East of Puerto Rico, the Virgin Islands are made up of over 50 islands, 15 of which are inhabited. The capital city makes up for over 80% of the population and is situated on the most visited island, by tourists. A similar feel to other Caribbean Islands, but by no means does this mean you should skip it. Each island offers something unique, it's simply whether you can find that thing or not!
Antigua & Barbuda
Visa Free: 30 days
Made famous by its slogan 'every day is a beach day', Antigua and Barbuda are frequented by famous people, and stingrays. Only one of them will let you swim with them.
The Cayman Islands
Photo Credit: fr.canoe.ca
Ending off with one of the more popular islands; the Caymans. Brought to fame by television and movies alike for its 'off-shore' financial benefits, the Caymans should not be written off as a tax haven only. This beautiful island has a lot to offer and is a fan favourite for a relaxing time on pristine beaches. Take a load off friends, it's time to kick back with a good book and let the Caribbean work its magic on you!
Are there other Caribbean islands which you think are worth mentioning? Let us know in the comments below